09—03—21
Podcast Freelancer
Frauke recently started her own podcast series, about freelance music making in Flanders. Together with co-host Florestan Bataillie, she interviews fascinating figures from front and behind the scenes, in the hope of extracting tips & tricks from them.
14—01—21
New Year's concert for Orde van den Prince
When we got the request from the Orde van den Prince Ghent to provide them with a digital New Year's concert, we were of course very excited. We arranged a beautiful location (De Graaf Kunstenplek Ghent), a good sound engineer (Tijl Wellens) and put together a festive program. And we gave the very best of ourselves, hoping that our energy would splash through the screens into our audience's living rooms!
Listen here to our version of Libertango - Astor Piazzolla:
https://youtu.be/Z6TRIdMQ4sQ
23—10—20
New program: Shéhérazade
Unfortunately, the launch of our new program "Shéhérazade", scheduled for October 23th in Breda, could last-minute not take place due to the stricter Corona measures in the Netherlands. However, we can't wait to share this fantastic, adventurous fairytale program with you and are therefore planning a live stream concert in early May. Stay tuned!
20—09—20
Concert in Berlare
September 20th, 2020: a sunny sunday and... Triotique on stage again! We really enjoyed being able to play in front of a real audience. Thank you, CC Stroming Berlare, for the organisation and the warm welcome! The little drink afterwards was also greatly appreciated ;)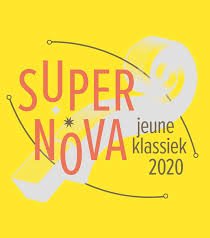 Triotique selected for Supernova 2020!
Supernova is a Belgian chamber music competition for young, promising ensembles, organized by radio Klara, Musiq'3 and experienced programmers from the classical music world. Every year two Belgian chamber music ensembles win a concert tour through Belgium, media attention from both Klara and Musiq'3 and guidance in their further professional career.

Triotique was selected for Supernova 2020, and can therefore participate in the semi-finals, together with 7 other ensembles. Let's go!!
Van Gogh church in Nuenen - part two
At the end of November Triotique was a invited for the second time in the beautiful Van Gogh church in Nuenen. Just like two years ago, the audience was very enthusiastic about our original program choice. We were told by the impressed organization to change the name of the concert from "FEM Fatales" to "FEM Virtuoses". Thanks again for the enthusiasm and the extremely warm welcome!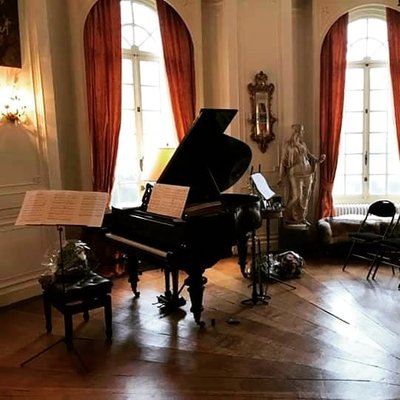 Castle concert in Beernem
Triotique had the honor to present its new program "FEM Fatales" at a great location: the Three Kings Castle in Beernem. Not only we, but also the public were inspired by the beautiful space that offered real added value to the music. Moreover, after the concert the tongues were spoiled with delicious food ... An amazing experience!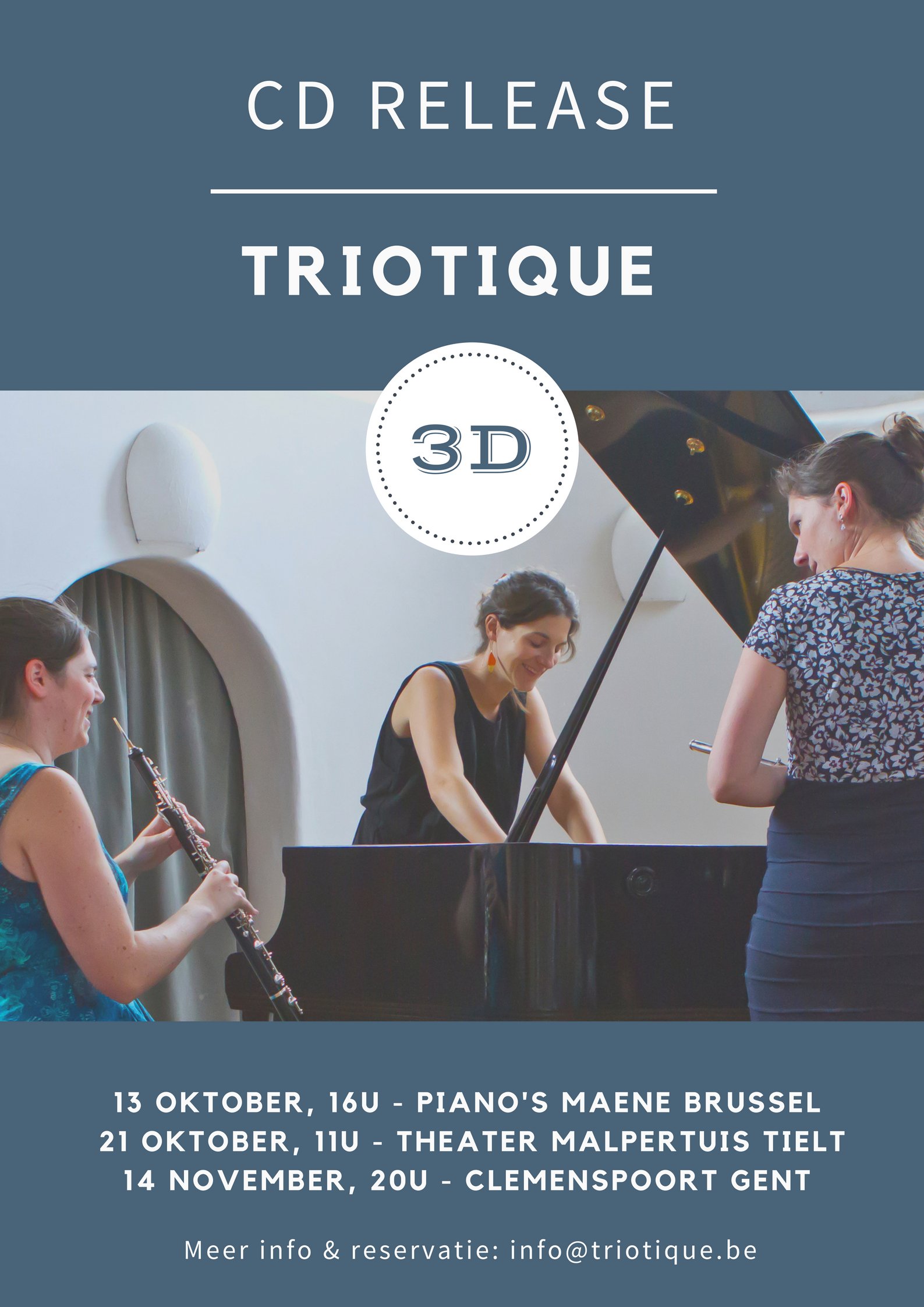 Album 3D
Next summer, Triotique will exist 5 year. That requests a party! We'll celebrate by launching our first cd '3D', with commissioned pieces for our trio. 6 composers accepted the challenge to write us a piece.
Are you curious too? Follow us on the page
3D
or by
facebook
to find out who they are, and what their piece is about.
Orpheus-institute
Recently Triotique was accepted to the Orpheus-institute in Ghent, where we will participate in the chamber music masterclasses. We feel honoured and delighted and are looking forward to the lessons!

More information: www.orpheusinstituut.be
Van Gogh church – Nuenen

In October we were invited to play a concert in the small but very beautiful Van Gogh church in Nuenen (Eindhoven, The Netherlands).

What an honour to play at this inspiring location! After the concert we received a personalized bottle of wine. A night to remember!
04—07—17
Triotique celebrates the end of the season with a delicious barbecue (thank you, Elke).

Next year we exist five years, and we have big plans to celebrate! (We like to celebrate :) )
Stay tuned!!
19—09—15
Last week we had a very busy week with Triotique: we had 2 radio performances!! It was the first time ever you could hear us on the radio, so we were very excited about it.
Our first radio performance was on Wednesday night, on the Dutch Radio 4-program 'Opium op 4', which is every evening at 22.30 pm with a guest and live music. We were on our way to Amsterdam (the program was broadcasted from Vondelpark) that Wednesday afternoon, and even if it was raining heavily we were in a very good mood. While we were driving, we received a call from the Flemish radio Klara, they asked if we could send them recordings of the trio, so they could broadcast us on Saturday! What a happy coïncidence!
The people of 'Opium op 4' were very friendly, and the atmosphere was very cosy and comfortable. The guest of the evening was the famous Dutch writer Arthur Japin! We performed pieces by Ibert, Farrenc and Demersseman, and the people of Radio 4 were very happy we came to them first, and only after to Klara ;)
On Saturday, Frauke went again to the Radiostudio, this time to Klara in Brussels! She did a live interview on 'Boetiek Klassiek' with Nicole Van Opstal, about her experiences with the Lucerne Festival Academy. At the end of the interview, they talked about Triotique, and 'Interlude' by Jacques Ibert was broadcasted!
Thank you, Klara and Radio 4, for these nice opportunities!
︎︎︎ Listen our visit on NPO 4
HERE (Opium, wednesday 16. September - 8' and 52')
︎︎︎ Listen our visit on Klara
HERE (Boetiek Klassiek - Saturday 19. September - 1h40')